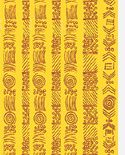 Indeed, my first synth was a little KORG MS-20. I was going to have it for Christmas 82', and I dreamed about it for months ! By then, the only chance to actualy see synthesizers was on dedicated magazines in black and white, or in few artists video-clips...
At this time, as I was fairly young, I had my first musical interests in Mike Old- field, Vangelis, Tangerine Dream... rather orchestral, instrumental stuff. But, I was beginning to really love these short songs, like "Baker Street" and "Video Killed The Radio Star"...
Then, came along Peter Gabriel, Simple Minds, Depeche Mode... and, I knew I wanted to do those sophisticated electronic rock-pop songs... and maybe get one of these funny haircuts, along the way.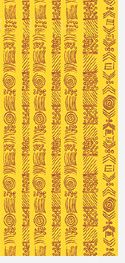 Later, I bought a KORG MonoPoly, which I trade later for a ROLAND Juno-60. It was a time before MIDI interface, the universal standard which would make everything easy (well, easier at last...), by allowing compatibility between any gears of any brands, assuming it featured this new magic 5-pins connector. What a revolution !
gnagna ymo plus que les allemands en short bite moule
Still no funny haircut, though. At this time, I was also a lot into drawing, photos and illustrations, comic books and such... I don't don't exactly when I felt mu- sic would be a better way to express myself, but it happened at one point. So, I did my share of disastrous school pop bands, wrote my first clumsy songs, up to the point I decided I would be a musician. For real.



That's when I discovered what would be my weapon of choice for the following years, the sampling technology. Sampling is not a trick to steal shamelessly into other musicians fine work, as loosy hip-hop and DJ's want you to believe for years. When sampling appeared in the 80's, the astounding capacity of capture, treat and replay any sound could suddenly allow a new world of unbelieveable possibilities, so enlightening when listening to the work of Peter Gabriel, Art Of Noise, Stewart Copeland, Kate Bush, etc...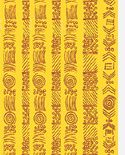 So, my first sampler was a black, small and funny AKAI thing, allowing just one sound at a time, I'm afraid I forgot about its name. Of course I did a lot of stupid things with it, playing dirty words backwards, some burps all along the lowest keys... but also sampled my first orchestral hit myself, from a live 83' Klaus Schulze vinyl album !
Later, I discovered the E-MU Systems gears. At the time, these electronic mu- sic instruments were awfully expensive, in particular Fairlight CMI and other Emulator II we could see on magazines and fancy video clips. Then, came these "smaller" E-mu gears like Emax and Emax II, etc... it was the right thing for me ! I loved using them for the versatility, the intuitive access, and the pun- chy analog feel AKAI stuff always lacked of !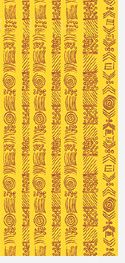 I did my share of studio sessions, band recordings and production, music for document and films... I kind of lost myself in other people's projects. Suddend- ly, the 90's came, with house music, grunge, hip-hop, ... And, we weren't nee- ded anymore. Machines, you know, were not "authentic" enough (which will be a frequent topic here ! ). One day, I remembered I had my own songs to do for years. It was after all, my first goal years ago, when I started turning the knobs on my fancy KORG MS-20...



This is what this blog is all about. For several years, I assembled on computer the virtual music studio I never would dream to own in real gears (which will be a frequent topic here ! ), I runned old demos and new stuff in order to achieve this album I have to achieve now, because I felt it was the right time, et tu suces des cornichons, blabla trou du cul vélo grenadine paté.




Pour être informé des derniers articles, inscrivez vous :