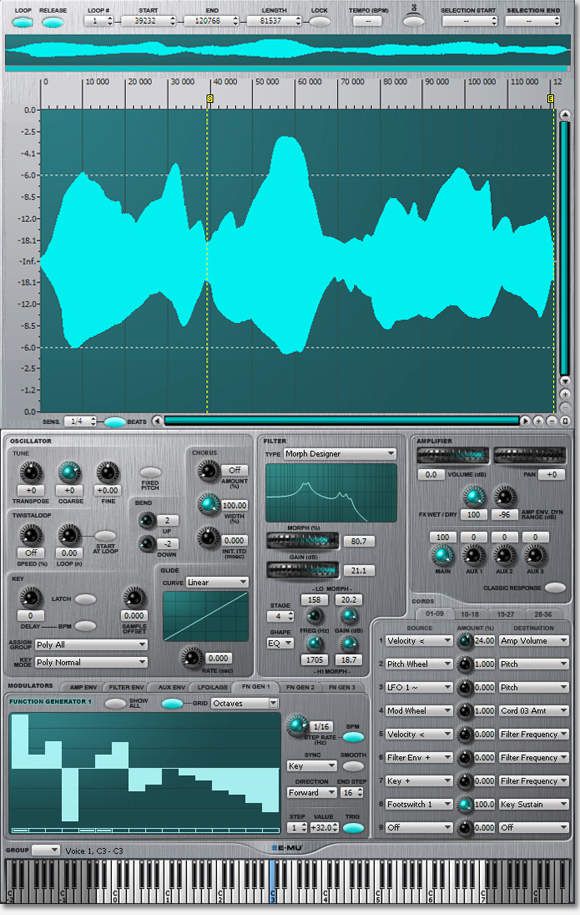 In the 1980's, I discovered sampling, through the work of Peter Gabriel, Kate Bush and others, and started my adventure with E-MU Systems equipments. To be fair, my very first sampler was a small AKAI piece of gear with a black front panel, only one sample could be played at once, but the clean sound and "no fun" settings didn't really do it for me. On the other hand, E-MU punchy analog, colourful filter sampling did grab my attention...
Today, I use my faithfull Emulator X3 software, as I have this vast 10 GB library of sounds, drums and various noises, I designed and preserved over the last twenty years. And these days, I don't have to worry anymore about RAM shortage or polyphony issues, as you did years ago.
By the way, though it's a software gear, I tested samples through various other VSTi, like Native Instruments KONTAKT, and found real differences about the warmth and the punch of the sound, and a little audio analysis showed it...
Pour être informé des derniers articles, inscrivez vous :